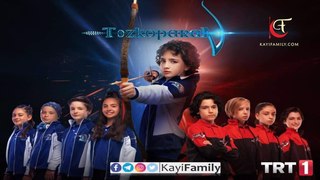 Tozkoparan (The Archer Kid)
A series that you can watch with your children, family, and friends. The story of Mete; a young boy whose family moves to a small town to treat his breathing problems. While his sister studies for the university entrance exams, Mete joins the archery team and starts a new adventure. The rival team is tough competition, but Mete and his friends want the victory. In the meantime, the surrounding forest is filled with beings from scary stories, like the Children of the Forest, and the Boor. Will Mete triumph over the forces of evil?
Staring Gökhan Atalay from Yunus Emre and Dirilis Ertugrul.
For KayiFamily to continue translating this series please support us on: https://gogetfunding.com/tozkoparan/