In the case of the video player below not working for you, for your convenience we have uploaded this video with alternative players/servers. Click on the "sources" tab below and find alternative video players/servers that will work for you.
Dirilis Ertugrul - 7 - Dirilis Ertugrul Episode 7
You may also like after: Dirilis Ertugrul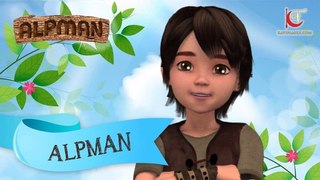 Alpman is an adventure from the depths of history, very old times! Everyone lives in Kartal Tribe. Alpman, the son of Mehmet Bey who is Bey of the tribe travels in the blackberry gardens, forests and has new adventures with his friends. Tribe life is a warm, very enjoyable story with fun characters and interesting details of our culture! Make sure you meet Alpman!
For KayiFamily to continue translating this series please support us on: https://gogetfunding.com/kayi-family/