In the case of the video player below not working for you, for your convenience we have uploaded this video with alternative players/servers. Click on the "sources" tab below and find alternative video players/servers that will work for you.

Dirilis Ertugrul - 3 - Dirilis Ertugrul Episode 3
You may also like after: Dirilis Ertugrul
Featured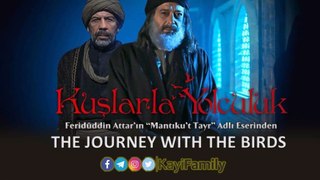 "One day, all the birds in the world gathered to elect the Padishah that would lead them"
For KayiFamily to continue translating this series please support us on: https://gogetfunding.com/kayi-family/